Footlogix Salon Footcare Products
Transform Your Feet from Woe to WOW!!
Witness the transformational results of Footlogix Pedicuticals range with the Footlogix One Foot Challenge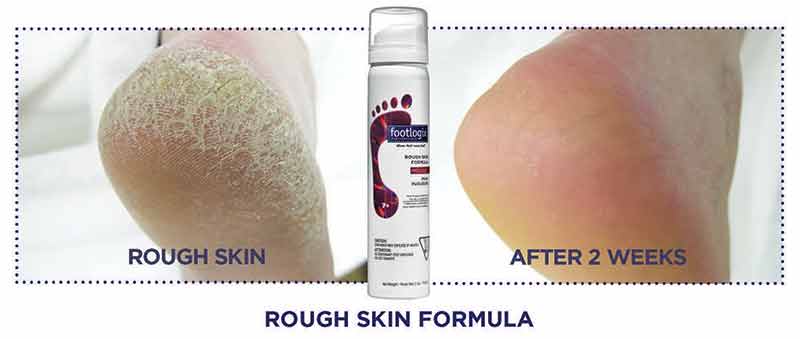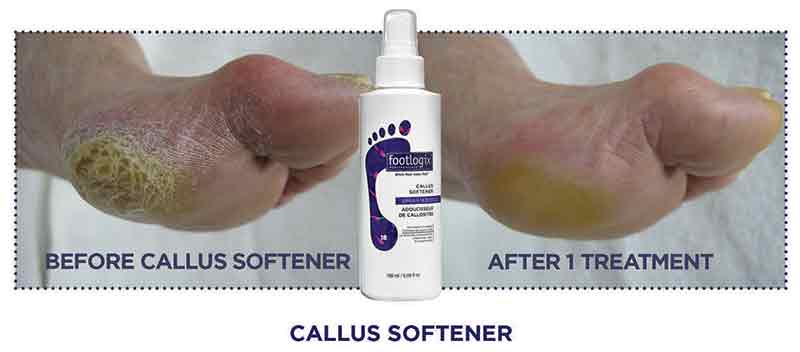 The transformational footcare product can give instant results - from curing simple dryness to more severe conditions resulting from Diabetes. The unique formulations have been clinically proven to transform the skin and nails.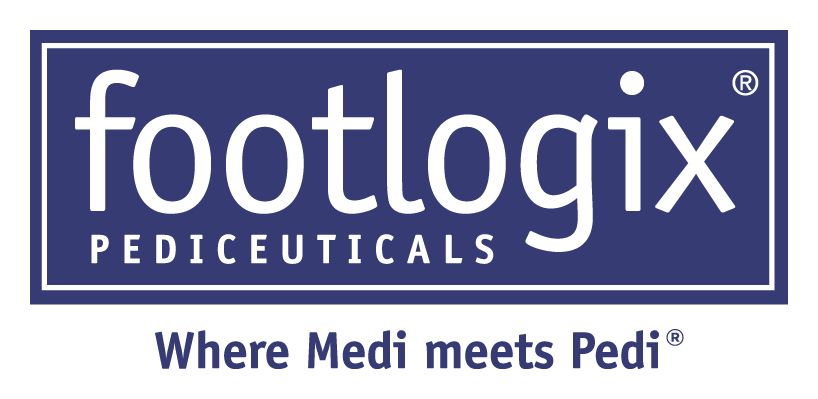 Footlogix® is the world's first and only Pediceutical® foot care line offering innovative products that provide effective and transformational results.
Footlogix® empowers us with the ability to elevate pedicures to a new standard of excellence. The products are easy to use both in and out of the salon and highly concentrated.
The Footlogix® home care range provides fast and effective results for continuing use at home.
The unique products are lightweight, non-occlusive and easy to apply—leaving no greasy residue.
Through the proprietary Dermal Infusion Technology®(DIT) active ingredients are carried into all the layers of the epidermis, helping to restore it to a healthy state, bridging that gap between beauty and podiatry.
Treatment Times and Prices
Deluxe Pedicure - Treatment Time 1 hour 15 minutes and includes : full foot and lower leg assessment, Foot soak, Exfoliation of the foot and lower leg, Nail care , Callus Peel, Skin Rejuvnation, Luxury Massage with perscriptive blends of Aromatherapy Oils to the foot and lower leg. Standard Nail Polish. Homecare advice. Treatment Cost £40
Standard Pedicure - Treatment Time 45 minutes and includes: full foot and lower leg assessment, Foot soak, Exfoliation of the foot and lower leg, Nailcare, Massage. Standard Nail Polish, Homecare Advice. Treatment Cost £30
Mini Pedicure - Treatment Time 30 minutes and includes: full foot and lower leg assessment, Foot soak, Exfoliation of the foot and lower leg, Nailcare, Standard Polish, Homecare advice. Treatment Cost £20
Callus Peel Treatment: Treatment Time 30 minutes and includes: Full foot assessment, Foot Soak, Callus Peel, Skin Rejuvnation, Homecare Advice. Treatment Cost £20
File and Polish - Treatment Time 20 minutes and includes: Nail and Toe assessment, Cleanse, Toe nail file, Standard Nail Polish. Homecare Advice. Treatment Cost £15
Gel Polish - Treatment Time 30 - 45 minutes and includes: Application/Removal and re-application of Gel Polish. Treatment Cost £25/£27
Add a Gel Polish finish to any pedicure treatment for an additional £10